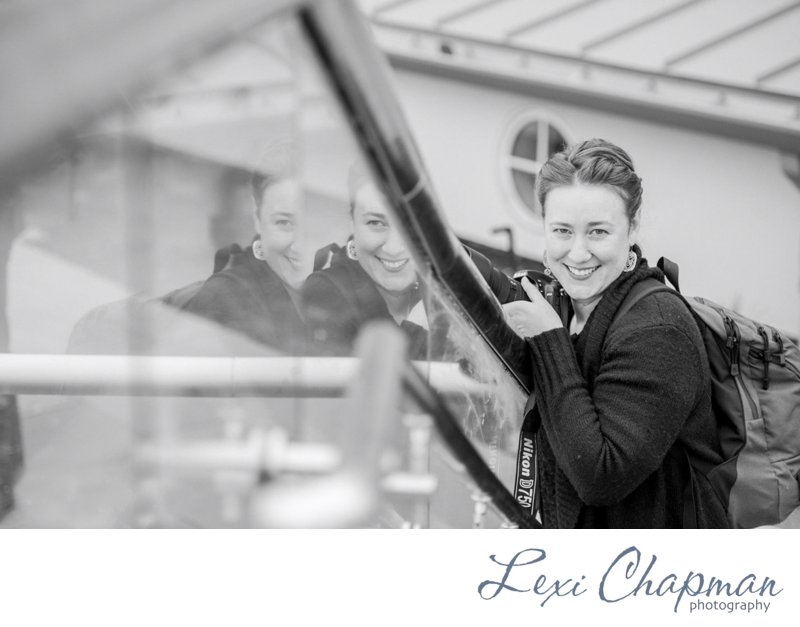 Well hello and thank you being here!
The thing that makes wedding and portrait photography interesting to me is the blend of artistry and humanity. I look for the light, framing, angles, and background, but it is my clients that make my photographs soulful. I strive to create an atmosphere where people feel comfortable being themselves. I want my images to capture who you are and how you are feeling.
It is hard to believe that 12 years have already passed since I began working for Kim Chapman Photography. I was living in Oregon at the time, and Kim knew I had just lost my job as an interior designer due to the subprime mortgage crisis of 2008. Working remotely, I began designing wedding albums for Kim's clients using Photoshop. This unique experience had me studying hundreds of photographs for hundreds of different weddings. In designing these albums I considered the light, the beauty, the progression of the day, and how the images would look together on a page.
In 2016 I finally came home to Maine and began my apprenticeship in photography with Kim Chapman Photography. Since that time I have mastered many skills, both technical and artistic. I shoot with two top-of-the-line Nikon cameras and many different lenses. This ensures that I am ready to capture any moment as it unfolds.
I take pride in putting people at ease and bringing out the fun in people. This translates in my photographs. You can really see the love my couples feel for each other, and their personalities.
If you think we would be a good match, let's grab a coffee!
XOXO
Alexandra